ANVIL EXPRESS&REG
Modules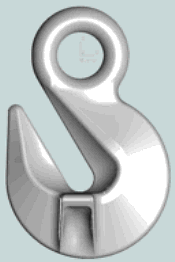 RETURN TO HOMEPAGE
ANVIL EXPRESS&REG Surface Modelling highlights include -
The interface commonality with other modules makes learning and using Surface Modelling easy once you are familiar with the system's basic operation.


Basic surface constructions for mathematical primitives :


Curve-derived surface constructions :


Complex NURBS-based blending options :


Open- and closed-model output to STL files for rapid prototyping and visual prototyping via the Render/Animator module.


Display in Wireframe, Hidden Line, or Shaded Image, with dynamic rotation.


Analysis of volumetric and mass properties.


Development and flat-pattern feature mapping for both mathematically developable and non-developable surfaces.


Covers surface-related points, 3D curves, and vectors, as well as purely surface construction.


Comprehensive de-constructional and editing facilities for surfaces and curves.